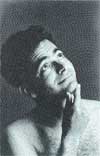 I've been strumming and busking for as long as I can remember.  When I am not hanging with my fabulous family or playing music, I could be working on a book instead or something.
I am glad you stopped in – please enjoy my journey and all the embedded tunes here on the site.
Stay tuned for more updates as things progress.  There is almost always an album or gig in the works – stop back soon to learn more.
Peace –
Java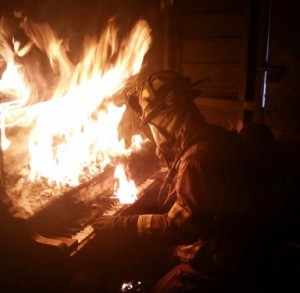 While it's great to write original songs over the years with input from friends and fellow musicians, playing "Blueberry Hill" and "Walk on By" on the piano can't be beat either.
Unlike my tunes, these songs have been recorded by real record labels and picked up by dozens if not hundreds of musicians, musicals and movies. Some of Java's sentimental favorites include "Be my Baby" by Ronnie Spector, "Pleasant Valley Sunday" by Carol King, "Umbrella" by Rihanna, " and "Lovin Cup", a more obscure song by the Rolling Stones off of their "Exile on Main Street" album.
Hey there's actually talk out there that my very first band I played in, in high school, may be getting back together for a reunion show. We're all still alive and kicking, thank goodness.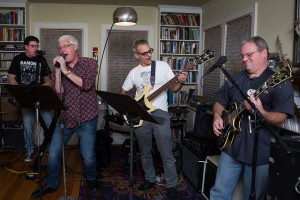 Jen and I made a special birthday trip this past spring to Nashville, where we sampled the local BBQ, checked out the amazing Honky Tonk bar bands and toured the storied Ryman Audiorium, original home of the Grand 'Ole Opry as well as Johnny Cash's TV show in the 1960s and early 70s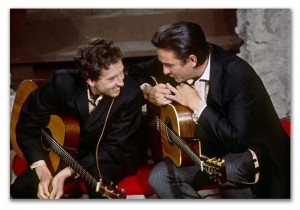 Well, as part of the tour of the Ryman, you can get your picture taken on stage for $10 and you can record a song for $15.  Well, I had written two songs so we splurged and spent $30 for two. They had a little broadcast booth in the auditorium, where most people did karaoke versions of "I Shall Survive" or "America the Beautiful."
Some tunes from a Saturday March 10, 2012 session at Ryman Make a Record at the Grand Old Opry. Thanks Jen!!
Fire Water
---
Back to New York
---
And a recent bonus track…
Can't Judge a Book by its Cover
First the picture..
Well, the success of the Altercation reunion has made the rounds on Facebook and I'll try to link to it here. The bottom line is, we all had fun. Not much blah blah on what we've been doing for the past 30 years since we played at Dobbs Ferry High School in an impromptu session outside the school cafeteria in a move inspired by the Beatles rooftop jam featured in the movie Let it Be.
We scheduled our reunion rehearsal at the same movie theater where we saw Let it Be. It's now a recording studio and rehearsal space called Stolen Moments.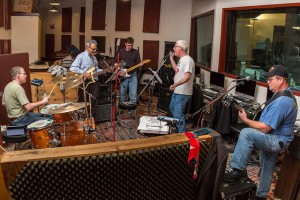 Burt Bacharach and Angie Dickinson did a really cool Martini & Rossi commercial back in the 1970s. I've never fogotten it. I love Burt Bachrach! I've been playing a song on the piano, WALK ON BY, which is one of his big hits. I also got a Burt Bachrach vinyl record from the 70s with that song, which was made famous by Dionne Warwick. Anyway, I'm remembering all this because of Angie Dickinson's 80th birthday today. Rock on Angie, and Rock on Burt!!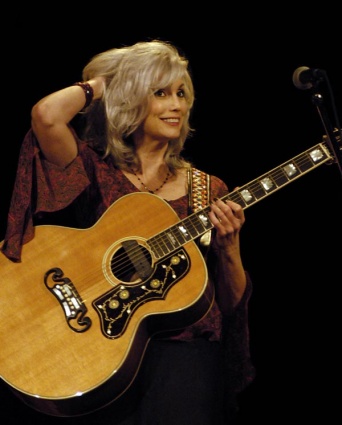 It's been really a while since my last post, so I figured it was time for an update. Musical projects in the past year included playing as a side man in the Ed Buller Mountain Ramblers as well as contributing to a UMOUR.org musical project called SUPERSPIES. It'll be out soon. Overall, as I age I still love the old Java stuff, but the force of gravity seems to be pulling me toward country and old folk. I know it's trendy to do roots music, but it's also a good bastion for grayer musicians to avoid looking ridiculous.
Also on the radar, I'd recomment reading Keith Richards' book LIFE to anyone who's into the Rolling Stones.
I'm also rediscovering the trendy "OH BROTHER WHERE ART THOU" soundtrack and am currently infatuated with Emmy Lou Harris, the Carter Family, and singin old songs. Part of JAVA is also really into solo jazz piano standards too so I'm all over the place.
Musically, look for more MP3 Versions of JAVA tunes to be posted soon, including a great side project from the 1990s called the RIPE. Rock on.
Hello Fan! Well here's Javalicious finally!

Yeah, I had one more in me. I decided to do a 20th anniversary session — 20 years since Java's Jesus Jam — with Kol Marshall. He lined up some local session guys who were really good. It came out better than I thought because I was going to play bass on it, but then Kol got a real bass player. I got to scratch a few musical itches I had — lots of harmonies, and songs that I had never recorded but wrote in the late 80s, plus some fresher stuff. Enjoy! It's all posted on http://javajel.com
I gotta give a shout out to Jeffrey, the man who coined the phrase javalicious. He's just an all-round international guy living in Berlin or on a yacht somewhere in the Caribbean with his lovely wife. He's a genius when it comes to the spoken word. He can pull your leg in at least five languages — English, Spanish, Japanese, Mandarin, German, whatever. The guy can talk a dog off a meat truck. Anyway, at least one of the songs on Javalicious — The SunShine Song and others — were written with him around. He just sent me this cool picture of a car to remind me of my weird history with motorized vehicles. As a 20-year-old, I shunned them, then I started writing about them and then I even cracked one up while I was trying to swat a mosquito. For a while, I was going through cars like razor blades and have owned about 10 of them over the years — Pontiac Catalina, Renault Alliance, Toyota Camry, Honda Civic, Toyota Pickup, Honda Accord, two Volvo wagons, a Toyota Starlet and now a Siena Minivan. I wish I could have owned this one that Jeffrey sent me. I love retro cars as much as retro diners.
http://www.life.com/image/50873280/in-gallery/23056/back-when-cars-had-real-curves
Here's my Sept. 11, 2001 anthem:
USA Flag —
USA Flag/3,00 dead/USA Flag/It's in my head
USA Flag/Is Raining down/USA Flag/Still around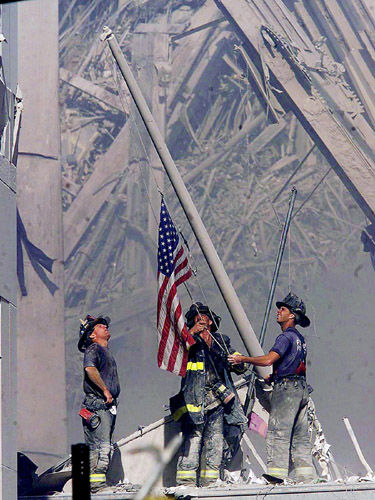 It's a tribute to the 3,000 people killed on that fateful day, with a focus on the Stars & Stripes as a symbol of the time. I came up with the chorus first, and then wrote a few verses about it. Just a few weeks after it happened, Jennifer traveled to China where she saw a trinket of the World Trade Center with flames coming out – some kind of combination souvenir and cigarette lighter decorated with Osama Bin Laden. I hope they didn't sell. Can you believe that? What a horrible thing.
Misguided U.S. policies aside, the resources used to commit the crime of Sept. 11 came indirectly from our purchase of foreign oil, if you just follow the money. A big chunk of our money at the pump goes to Saudi Arabia, which then doles out money to militant charities to help keep appease dissidents within their own borders. Those wealthy dissidents pay for terror attacks against us. It's all about a power grab too — political power grows from the barrel of a gun, and anyone trying to get more power inevitably explores a military or terrorist option. Nearly all of the Sept. 11 hijackers and Osama Bin Laden all came from Saudi Arabia. Argh!