RE: JAVA JEL BIO
To: Everyone
From: [email protected]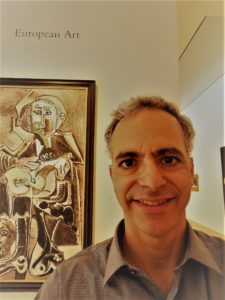 Java Jel is my music nickname that stuck since the 1980s in musical performances in and around Boston.
Over the years, there's been Java Jel solo acoustic guitar, the Java Jel Band in the Philly area in roughly 1988-90, then Java Jel and The Ripe in Jacksonville, Florida in the early 1990s.
By the mid 1990s, Java Jel circled back to the Big Apple region and collaborated with Java Jel & Friends as well as other solo gigs.
Rounding it out in more recent years, Java Jel and Jen May wrote the Reversadoodle kids musical in Jersey City, and Java recorded the Java Jr. album with his old friend Paul Ruest at the Argo Network in NYC.
My most recent album, Javalicious, came out in 2009, with support from Kol Marshall as producer. Java was also proud to play a minor role in the legendary Superspies album produced by Kol.
What's next? More fun, hopefully.
Quick disclaimer for anyone who's read this far: This is original but unsigned folky pop music…Made from love, not from business!
Or as the saying used to go, a percolating juggernaut of caffeinated pop!