Well, since we're all home bound during this Covid-19 madness, I finally have a bit of time to share some stuff from my archives. Interesting enough, two of the tunes on here celebrate HOME life. We had the vision thing, no?
More is coming include my first all new recording since Javalicious in 2009 or so. Long overdue! Java Gems will be released here soon and hopefully on Spotify or something if I can figure it out.

Onward and upward!
The Ripe – play it here!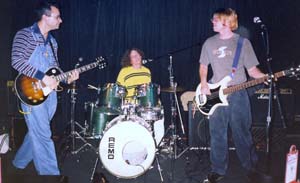 Songwriting Credits:
Robert McMullen wrote "Take me Away in a Basket" and "I Love My Home" and lyrics to "Mushroom and Flowers" and "Suburban Blahs". Aku wrote "DFT", which was originally recorded as a punk tune by his band PIPE in Santa Cruz. Java Jel wrote "Home I Love", "Strawberries", "Miss Ya Touch" and "Morning in America". But everyone had input into the songs. "Put Your Foot Down" is an adapted cover of an artist called N'Jagga from the Philly area in the 1990s.
Liner Notes: The Ripe Selected Tunes 1992-98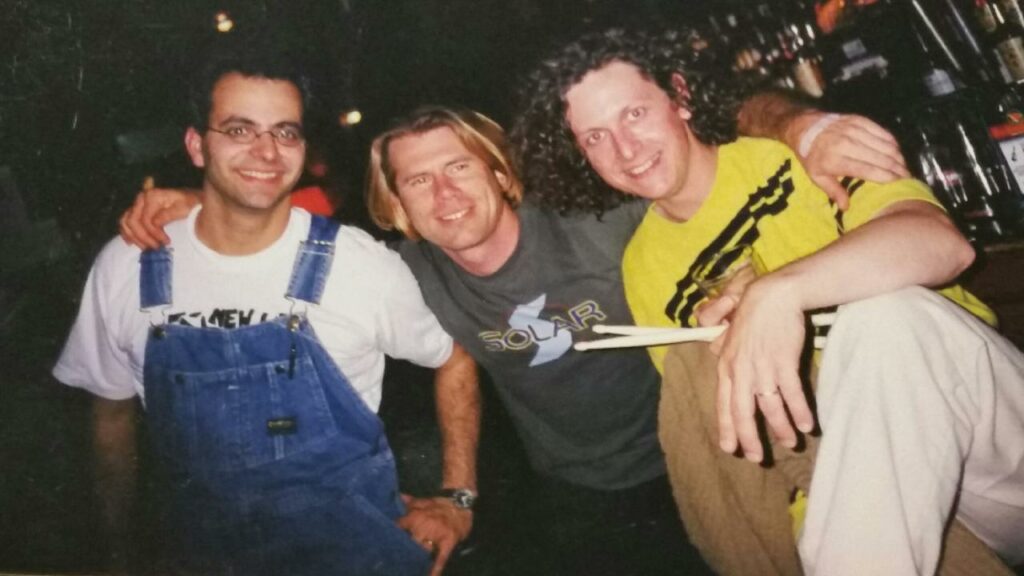 Here's Java Jel on vocals and guitar, Aku Tardiff on bass and vocals and Robert McMullen on drums and vocals. We called ourselves The Ripe as a three-piece band in Jacksonville, Fla. in 1991-92 and also at reunion gig in NYC in 1998.
Bob Plokin joined us on violin in the studio in NYC in 1998 and played on "I Love My Home" and "Home I Love" quite nicely. At the time the other guys said, what? A violin? But they agreed to give it a try. The result was great. Of course I gave Bob no direction whatsoever and only one take do everything. First thought best thought, as Paul McCartney says. Best not to overthink things sometimes. You did great Bob and if we ever record again, I will at least tell you what key it's in.
Overall, it was always easy and fun playing with these guys and some of these tunes came out great. They're all favorites but "Strawberries" always ranks near the top.
We recorded the tunes in a variety of spots: a home studio in Jacksonville in 1992 and live at the Murray Hill Theater in Jacksonville in early 1992 or 1993 or so for a farewell gig that stirred up a big crowd. We made some studio recordings in 1998 when Robert and Aku visited me in NYC when I lived in the West Village with my new spouse, Jennifer May.
The last song, "Take Me Away in a Basket" was recorded at Robert's house in Avondale, Jacksonville. It's one of my favorite sessions ever because Robert played the drums so gently we were able to just use an acoustic guitar with no amp.
"Motor Maxine", is kind of a bonus track. Aku and I wrote it on one of my trips to California and I recorded it with drummer Gary Strauss and bass player Jesse Krakow at the Stolen Moments Studio in Dobbs Ferry, N.Y. in 2000 or so. Kol Marshall produced that tune.
Thanks again to Aku for supplying the photo of The Ripe when we played live at The Baggot Inn in New York City in 1998.
Thanks also to Paul Ruest of Argot Network who deftly wrangled a variety of mediums including tunes on a video tape, some DAT recordings from the studio and cassette recordings to put together this digital master. Rock on!
— Steve Gelsi, Montclair N.J., March 25, 2020